Home >> Events
CASISD Joined the Belt and Road Studies Network
President XI Jinping sent a congratulatory letter to the inaugural conference of the Belt and Road Studies Network (BRSN) held on April 24 in Beijing.
Prof. PAN Jiaofeng, president of the Institutes of Science and Development of Chinese Academy of Sciences (CASISD), attended the inaugural conference, and CASISD was invited to be a member of the committee.
CASISD, as a high-caliber national think tank in science and technology, will provide a strong support for the BRSN and the Belt and Road development.
The establishment of the
BRSN is a response to Xi's proposal to "play the full role of think tanks, and build a think tank alliance and cooperation network".
The BRSN committee pools the wisdom and power of think tanks in the countries along the Belt and Road, aiming to provide an important platform for academic exchange, project cooperation and information sharing.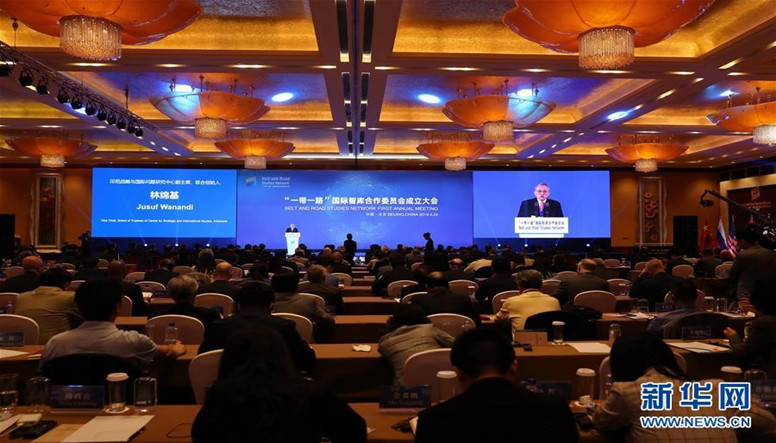 Conference site (Image from Xinhua)